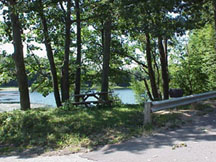 Finnegan Lake is a small lake South West of the City of Gillett. It is located at the end of Finnegan Lake Road in the Township of Gillett. The lake has a boat landing and is used extensively by locals for ice fishing. During the winter months the frozen lake is dotted with ice fishing shanties.
The Finnegan Lake Walleye Club restocks the lake yearly with Walleye, Crappie, Perch, and Bluegill.
Finnegan Lake Walleye Club hosts an Annual Fishing Derby the last Saturday in February. The proceeds from the derby support community organizations, youth programs, and scholarship programs for three (3) different communities (Gillett, Oconto Falls, and Suring).
Finnegan Lake Walleye Club also hosts a Kids Fishing Day on the first Saturday in June.
For more information on Finnegan Lake or the Finnegan Lake Walleye Club, please contact John Hicks at 920-373-1964 or visit Finnegan Lake's Facebook Page.